Game hosting and Web hosting
Game hosting and Web hosting
                           
HostGame.ro was established to provide a wide range of services at low prices and high quality.
Service packages are tailored to the needs of each client. 
Metropolitan level connections are also made ​​with the leading providers in Romania, meaning that our clients websites are viewed in the shortest time for those who have connections with leading operators and that gaming servers have a minimum latency. The datacenter has direct peering with the leading providers in Romania, with multiple 10Gb connections
The physical servers on which the game servers are hosted are built on platforms with Intel Xeon quad-core or six-core with a minimum of 32 GB DDR3 memory.
All our gaming servers benefit from:
Linux operating system
Sv_downloadurl of high speed, configured automatically
Flood and DDOS protection
Control panel (GameCP) with advanced functions (Reinstall, Stop, Start, Restart, Console)
FTP access
Free DNS configured automatically on name.hostgame.ro or name.fhg.ro
Dedicated IP
Autorestart in case of an error
If you're interested in seeing the player's latency on a full 32 game server, we posted some screenshots bellow.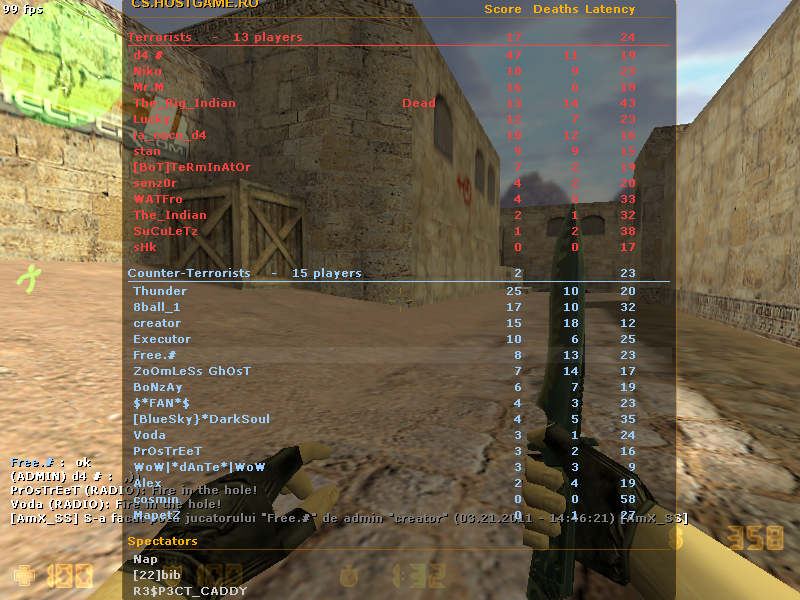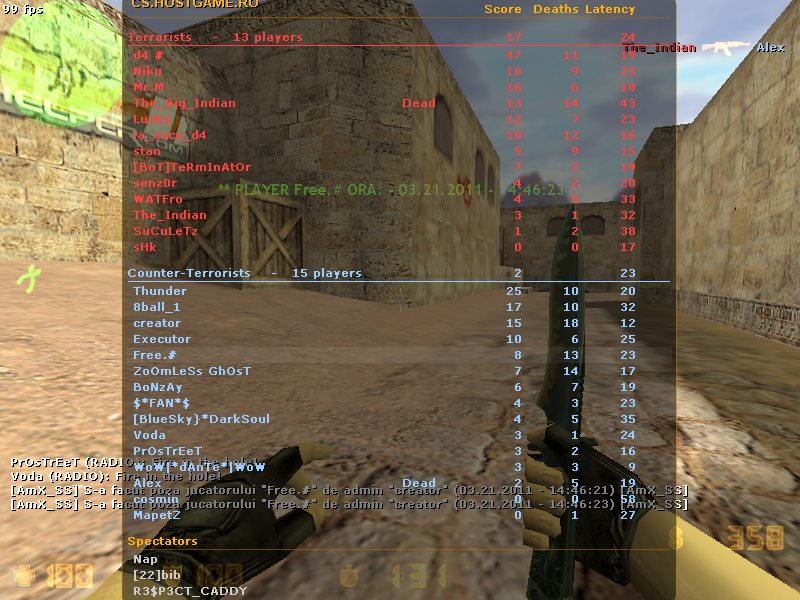 Web hosting servers
The servers for hosting domains / websites benefit from the same physical configuration as the game servers, but are specifically configured from the software point of view to meet the most demanding hosting needs.
All our website hosting servers benefit from:
Linux operating system
Flood and DDOS protection
Control panel (cPanel) with advanced functions (configuring DNS, e-mail, etc.)
SFTP access
Free DNS configured automatically on name.fhg.ro
Traffic statistics (Analog Stats, Awstats, Webalizer, Logaholic) 
Automatic installation of the most popular platforms (Joomla, Drupal, Wordpress, Phpbb, Prestashop, etc.) through Softaculous that contains over 290 platforms (cms, forums, virtual shops, blogs, etc.)
Backup Wizard 
MySQL(i)
PostgresSQL
PHP
Perl
Ruby on Rails
Support for APC, BZip2, cURL, GD2, Gettext, eAccelerator, Iconv, ionCube, Mbstring, OpenSSL, SOAP, Tidy, Zip 
Raw access logs 
Error logs 
Cron jobs 
Cgi-bin 
.htaccess 
Payment and Order
At HostGame.ro everything is automated, you do not need the assistance of a representative, all information can be found on our site.
On SMS payments, the host activation (either a game server or web hosting) is as soon as payment has been confirmed by mobilpay.ro, the payment gateway.
When activated, the host is already configured and functioning.
To manage the host you have access to ftp and to a specific administration panel (GameCP, for games and cPanel, for web hosts).

The date (month) considered for the start of the hosting period is the second day after the host was activated, the owner thus gaining the first day which is not taken into account at payment.
The owned host may be paid in any day of the month in course, the deadline being specified in the Service Management page. Payment for extension of the host is made on the Services Management page.
Orders and payments are only made on hostgame.ro site.

If you need assistance please contact us. Our assistance is effectively 24 hours of 24 being provided through Skype : Cornel_HostGame.ro, articles, phone, e-mail and tikets.