How do you see when the service expires
How do you see when the service expires
   
Enter on http://hostgame.ro/, press (above) on "Login" and open the page



After login press (above) on "My Account", then left on "Manage Services"



After I clicked on "Manage Services" , open window that is displayed among other information and host Closing Date owned.
If you have more services, they are displayed in tabular form, each service being given to closing displayed.
Right, each service has "Mange" if we go the mouse button, it unfolds in "Pay" & "Details", click on "Details"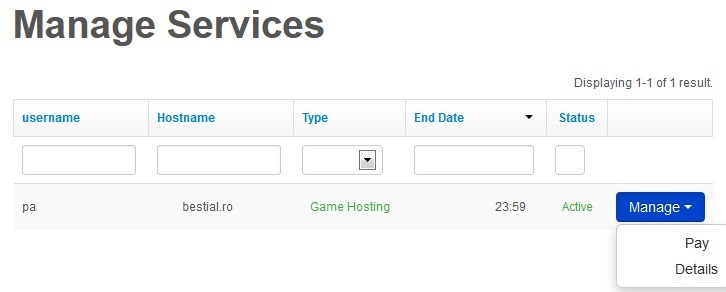 We can also see details of the service, including closing dates


And you say your opinion!